Want to travel to Europe but don't know where to start? There are so many places in Europe that it's not easy to decide on a single itinerary for a road trip in Europe, but we hope we can give you some ideas so you can put together your own!
It's just a matter of getting organized, setting priorities, and planning. Any itinerary will depend entirely on your tastes and preferences: if you dreamed of seeing Rome as a child, then you won't like an itinerary through Eastern Europe. And that's because Europe is a continent that, although not very large, has more than 50 countries with their attractions and culture. Also, consider that currently, the UK is no longer part of the European Union so you might want to consider a UK road trip for visas and transport. Well, let's get started!
When to travel?
You should know that although summer is one of the most attractive times to travel to Europe, it is also the high season and consequently everything can be more expensive. We recommend you travel between March and June or September. Spring and autumn are your best allies on a road trip in Europe.
How long to travel for?
Since you are on your way to becoming a Europe road trip planner, quality is better than quantity. It is not possible to travel the whole of Europe in 2 or 3 weeks and if you try it can become very tiring and you will not enjoy the trip as much. We recommend you consider at least two nights in each city or special cases at least one so that you can enjoy and get to know the place.
There are small cities where you can see the most important things in one day, but you have to spend the night somewhere, don't you? You see where we're going, it's all about balance so that your trip isn't just about taking pictures of everything and at the end of the day you don't appreciate what's around you.
Best road trips in Europe – Where to go?
The best road trips in Europe are those that allow you to visit the places on your bucket list. However, considering distances and routes, you're not going to go to Rome and then to Berlin and then back to Milan, are you? If you already have in mind the places you want to visit, mark them on a map so you can visualise the best route, consider at least 2 nights per city and you will see how your road trip in Europe starts to take shape.
Otherwise, if you only have one or two places in mind and want ideas on itineraries that will allow you to see the best of Europe, here are some of the best road trips in Europe.
The capitals of Europe: Madrid (Spain), Paris (France), London (England), Brussels (Belgium), Amsterdam (Netherlands), Rome (Italy).
Eastern Europe: Germany, Poland, Austria, Hungary, Czech Republic.
Central Europe: France, Germany, Austria, Switzerland.
Western Europe: Portugal, Spain, France, UK.
Road trip in the UK: England, Ireland, Wales, Scotland.
How to travel across Europe?
The good news is that Europe is very well connected and once on the continent it is very easy to get around by car, bus, train or plane, there are even walking and cycling itineraries. The main thing is to choose your starting point – if you're travelling from outside the continent, choose the city that offers the cheapest flights. If you were thinking of starting in Paris but flights to Madrid are cheaper, you will save a lot of money by starting from there.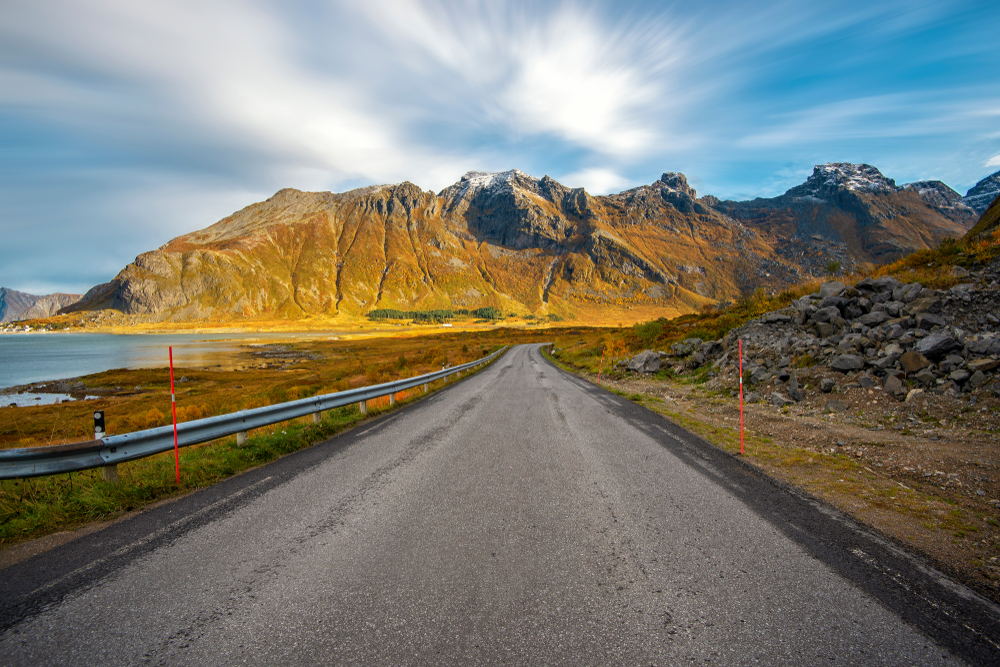 As for transport within the European Union, one might think that flights are the most efficient way to travel but due to the short distances and the time needed for check-in and other airport formalities, this is not necessarily true. Trains on the other hand do not require you to arrive as far in advance and are quicker than road travel. However, you will be limited by timetables and availability to suit your itinerary. This is why travelling by bus may be the best option, even if the journey takes longer, the prices are very cheap. And you can do the long journeys at night to save a few nights' accommodations.
In the end, you can combine as many modes of transport as you like, but ideally, they should suit your mode of travel. Buses will allow you to travel between and within countries. Sometimes a bus ticket includes part of the public transport in the city you are visiting. If you want to explore more remote places that are not accessible by train or plane, ask the locals – there will usually be a bus to take you to your destination.
Accommodation in Europe
Once you've decided on a route and means of transport, there's no stopping you. However, it is important that you plan your accommodation, preferably before your road trip in Europe starts, so that you get the best prices and don't have any surprises with availability. Your accommodation will depend on your budget and you can opt for hotels, hostels, rooms or even entire flats. Each has its advantages and disadvantages.
Hotel: They are usually more expensive than other options, but this is due to the advantages of their facilities and services. Ideal if you are travelling in a group where several people can share a room. They are also ideal for romantic trips.
Hostels: The best option if you are travelling alone as they allow you to meet other travellers. They are also ideal when travelling on a budget. You will likely have to sleep in a common room.
Room: You can rent a room in someone's house; this is usually cheaper. The contact with local people will help you to discover the best places in each city.
Flat: Renting a flat can be an excellent option if you are travelling with a family or a group of friends. Between several people, the cost is much lower.
How much does a Europe Trip cost?
It is difficult to guide you as to the total budget of your road trip in Europe as it depends mainly on transport and accommodation. Also, costs can vary a lot from country to country, for example, Portugal is a lot cheaper than England or Switzerland. However, remember to consider your meals, museums, and activities, and of course souvenirs.
On average we could tell you to expect at least 50 EUR per day, but this is a very general average. In some countries, that amount will cover a luxury holiday, but in others, you might barely survive. As we said it is all about balance, you can research the costs of each place once you have decided on your route to get a clearer idea of the amount of money you need.
The most important thing about a road trip in Europe is to have fun and make memories that will last a lifetime. With these tips, you will be a real Europe road trip planner. Start the adventure!
You may like to read: Europe Solo Trip