Women solo travel is a trend nowadays. The young generation loves to travel alone and explore different cities and countries. Solo tripping isn't just about exploring the surroundings, it's also about getting in touch with one's inner self. There is so much to discover about oneself when travelling alone and going all out to survive. Solo travelling is a great way to reboot oneself and do some soul searching. Many women solo travellers are nowadays travelling and backpacking across the globe. 
For women who are looking at starting a solo trip soon, Europe is a great place to start with. Solo trips for adventurous women are a great opportunity to learn new things and experience life differently. Europe is known for great transport connectivity. It is easy to travel from one city to another or even, country to country. The best part about Europe is that the language, culture and cuisine change every few miles. Europe is safe for women solo travel and offers everything that a women solo traveller might need. Europe gets one covered on everything from delicious food, paradise islands, snow-capped mountains and sandy beaches. 
For a first-time solo female traveller, Europe is the right place to start with. Read on to know more about the facilities offered to tourists on the continent.
Infrastructure– Europe has one of the best public transport facilities in the world. There are hotels and restaurants suitable for every kind of budget that cater to a wide range of tourists from around the world. Many hotels and tour operators have cropped up near popular tourist attractions.
Nativity and Familiarity– Europe is rich in culture and heritage but still feels like home for westerners. If one travels to Asia or Africa, it's a huge cultural difference and can be disastrous for a first-time traveller. Europe gets one comfortable with the food and people and it is easier to connect with the places around.
Language– Europe is an amalgamation of different countries and languages but it is easy to communicate in one common language- English. Language plays a major role while travelling abroad and can be a barrier while trying to explore a foreign country. Apart from some countries like Albania or Belarus, most of the countries in Europe have people who speak basic English. It is easiest to converse in Britain and the Netherlands since the majority of the population in these countries speak English.
Europe has a relatively low crime rate and they have a very respectful behaviour towards women. These aspects certainly make Europe a must-visit place for women solo travel. 
If one is travelling solo for the first time, here are a few places that could be a great start in Europe.
Scotland
Scotland is home to magnificent mountains, castles and beaches. The people are friendly and the local food is great as well. Edinburgh is a must-visit when in Scotland. Edinburgh is famous for the Fringe festival and New Year Eve celebrations. 
Berlin
Berlin is famous for its nightlife and has great food as well. One can get cheap accommodations and is perfect for backpackers. There are many places to visit like the Berlin Wall, Reichstag building, Pergamon Museum, etc. English is widely spoken in the city and one can find their way around easily. 
Paris
Paris is a dream city for many and if one has watched the Netflix show, "Emily in Paris", one can be sure of the high street fashion that Paris has. With cute cafes dotting the lanes of the city and museums that speak art, Paris is a great place to explore alone. 
Barcelona
Situated in Spain, Barcelona is famous for its rich culture and festivals. It is also widely famous for its football team. Compared to other cities in Spain, Barcelona is on the expensive side but offers an amazing experience and has the best nightlife, food and architecture one can explore during women solo travel. When in Spain, tourists can also visit Alicante for its expansive beaches and offers a great coastal vacation. 
London
London is one of the biggest cosmopolitan cities in Europe and has a diverse group of people coming from different parts of the world. A great destination for women solo travel, London is famous for the Royal Family and Buckingham Palace but apart from that, it has many iconic attractions like the London Eye and Westminster Abbey. When in the UK, tourists can also visit Leeds. With great food and bars, malls and museums there is no dearth of attractions in Leeds. Leeds is an absolute delight to visit. 
These might be just a quarter of what Europe has to offer. There are many other destinations like Burgas, Nice, Madrid, Brussels etc. that are just as charming as the rest of Europe. 
Tips while travelling alone as a woman in Europe
Otherwise, a very safe continent, there are chances of petty thefts or pickpocketing in Europe. Here are some tips to make sure one stays away from unpleasant experiences during a trip.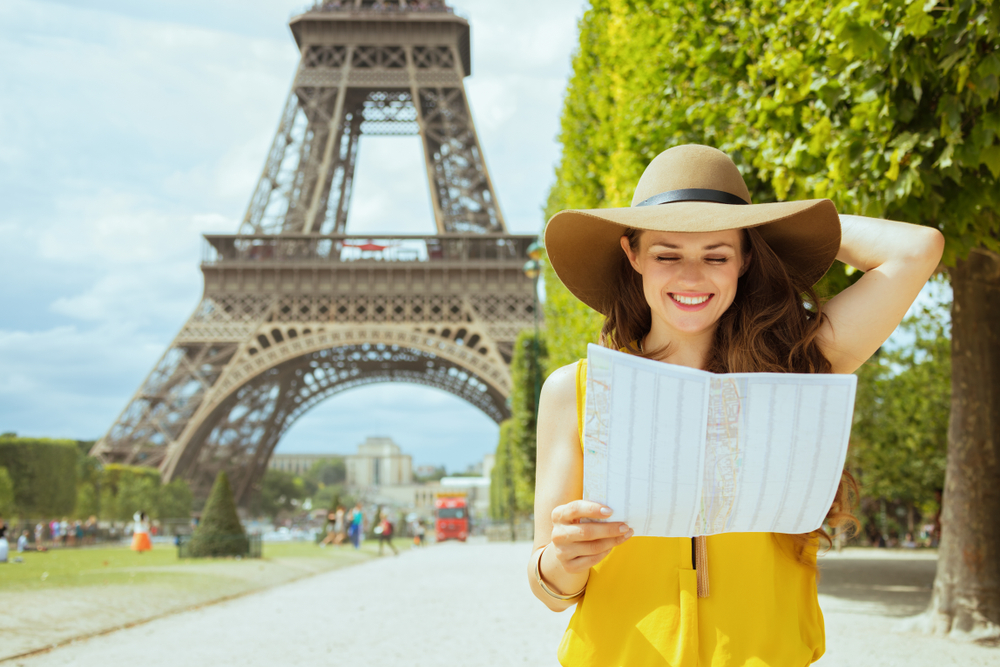 Make sure the bags have tight zips and sturdy handles. While leaving belongings in the hotel room, lock up the valuables in a safe.
Store the cash in different places rather than having all the money in the same bag or purse. Carry a backup debit card and keep it somewhere safe.
While travelling in public transport, it is advisable to hold on to the bags tightly. Tourists must be cautious and not leave their luggage unattended.
Dress up properly while travelling in Europe. The European women are mostly dressed impressively, and it is better to blend in the crowd while travelling solo. Dressing up in athleisure or something like torn jeans easily gives away the "lost tourist" vibe.
The winters in Europe sometimes drop down to minus. Always carry warm clothes while travelling during the colder months.
Stay aware while drinking. It is always advisable to accept drinks only from the bartender. There might be chances of someone spiking a tourist's drink.
While taking cabs and taxis, it is better to ask the driver to use the meter to avoid paying a hefty amount of money.
Always carry a guidebook or maps. One can easily get lost in the tiny lanes of cities and towns in Europe. Tourists must research beforehand and find out details about tourist places and ways to get there to save time and money.
Europe offers the best solo vacation for females, and it is an experience that one will remember forever. If one plans their trip well in advance keeping all the local festivals and major tourist attractions in mind, then one will have a fantastic trip. Europe offers an Instagram worthy vacation and one can get the cutest touristy pictures. The locals are friendly, the food is awesome, and the tourist places are jaw-dropping. A perfect vacation for a woman travelling solo! 
You may like to read: Why Buses are the Cheapest Way to Travel in Europe