Backpacking in West Europe is going to be a long holiday lasting over a month, and one must be rightly prepared for the same. If you intend to cover entire western Europe in a single trip, you must be aware that the coming days are going to be highly stressful and action-packed. 
A lengthy trip as this will be an expensive one so it must be carefully crafted to help you save money where you could so that you have more to spend where you want to. So, without further ado let's find out more about this prospective trip and what steps you need to take to ensure a pleasant and an enjoyable trip.
Western European countries
West European countries are Belgium, France, Germany, Ireland, Netherlands, and the United Kingdom. So a trip to the western side is going to involve most of the busiest cities. Since most of these countries, with the exception of the United Kingdom, are part of the European Union and under the blanket of Schengen countries, procuring a tourist visa will be easier. 
You need not go through each of these countries and could also choose a few of them for your first-time visit. Either way, the travel arrangements must be planned and booked before you apply for the visa.
Now, on to the individual countries! What makes each of these countries in Western Europe enticing to the tourists? 
Backpacking in Belgium
Though there are famous cities such as Antwerp and Brussels here, one must think in the lines of Bruges- the mediaeval city, to enjoy the backpacking days. The city boasts about its ancient architecture and mainly for the oldest pub. Enjoy the river cruise here and the famous Belgian Waffles.
While every Belgian city has its story to tell through its buildings and heritage, Bruges has a special place equivalent to the capital city. If you are to skip the popular cities and visit only Bruges, you will not be disappointed.
Backpacking in France
A European trip is incomplete without visiting the Eiffel Tower, so a trip to Paris is inevitable. Make sure you have saved enough to spend some money to get the best souvenir here. The Palace of Versailles is a famous spot just off the capital city, the residence of King Louis XIV. 
Skiing in the French Alps is another option to explore. It may take at least 2-3 days in Paris itself so make sure to have enough days to explore the other places as well. 
Backpacking in Germany
Don't be fooled by the busy cities of Berlin or Munich. Germany offers some excellent options for backpacking in its other areas such as Dresden, Hamburg, Cologne, etc. From wonderful nightlife to the Fairytale Road, these cities hide much of their charm only for those who actually visit there. 
The romantic Bavaria road is ideal for couples that has several historic buildings and castles. The mystic Black Forest which hardly allows sun rays to penetrate through its lush green Pine trees will take you to another world. Germany needs more than one week of your time to explore a good chunk of it. 
Backpacking in Ireland
The land is filled with natural beauty in the form of cliffs, green valleys, beaches, and ancient buildings and ruins. While you concentrate in Dublin, don't forget Northern Ireland and other parts of the country.
The Blarney Castle near Cork is a 15th-century castle made of limestone. The other historic buildings include the ruins of Dunluce Castle. The County Galway national park is a good option for hiking where you can see several. Make sure you have 5-7 days at least here to explore them all thoroughly.
Backpacking in Netherlands
Amsterdam in the Netherlands must be on everyone's list with its dynamic ambience, colourful street art, buildings that line the famous canal, etc. The city can be an easy stopover for travelling to any part of the country, it connects to other cities from other countries as well. 
It's a small country that you can finish in 3-4 days. Instead of staying in Amsterdam, choose to stay either at Den Hague or Rotterdam. The former has several gothic buildings and beaches to explore, while the latter consists of modern architecture. The Frisian Islands are a good option to explore during the summer.
Backpacking in United Kingdom
From the remote Scottish wilderness to the streets in London, the United Kingdom is a hub of adventurers for those who seek. It would require at least 2 weeks to see every part of this country. The famous cities that you must visit include Glasgow, Edinburgh, Bath, Bristol, and London. The UK has an extensive public transport system including budget-friendly buses across the nation, it will not be difficult to manoeuvre through the cities. One of the remarkable places to visit is the Isle of Skye where you can hike up to the Old Man of Storr to witness the sunrise. 
How to plan your trip to Western Europe?
Much of the planning to the western part of Europe includes courting days to spend in each of the countries or cities. From the beginner's perspective, it will be easier to stick to the popular cities rather than going deeper into the countryside for more exploration, unless you have ample time.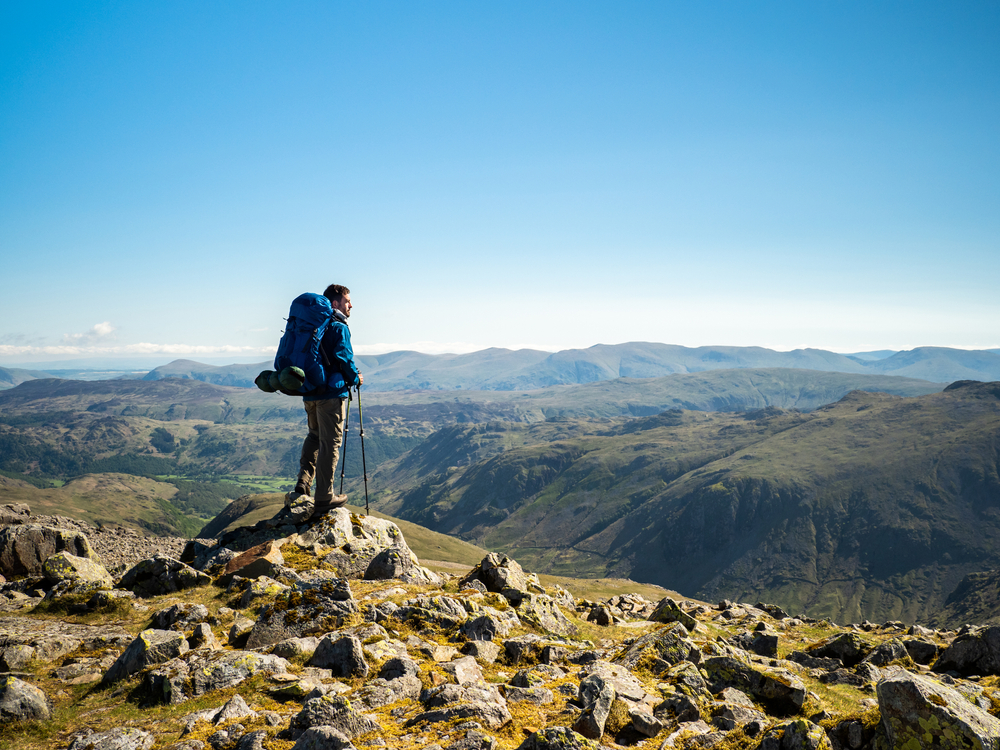 An average Western Europe travel itinerary will need approximately, 3-5 days in London, 2-4 days in Paris, up to 4 days for Amsterdam, 2-3 days for Berlin and Munich each, etc.
So count an average of 3 days per city and see how much more you can accommodate. It will give you more room to explore other parts as well.
Travel and accommodation in West Europe
Travelling in Europe is smooth with various options from flights, trains, and buses in every famous city across these countries. Trains are cheaper but can be more expensive than buses. Buses are the best bet for a budget-friendly backpacking trip. You can travel comfortably and can also reach almost all cities.
For accommodation, hostels are the best choice for solo travellers while budget-friendly hotels are available for couples and families. The accommodation options may vary from country to country and from one city to another. Sometimes, you may find cheaper options in places that are just off the city as well.
Super helpful tips for your West Europe trip
Choose Schengen countries for smooth visa processing and a comfortable travel itinerary.
Do not try to cover entire Western Europe in a single go. Choose some selected cities which you think you can manage within the time period.
Choose some of the off-shoulder cities rather than sticking entirely to the busy cities. It will give you some relief and will be more interesting.
Many European cities are highly expensive so make sure that you include only selected ones in your plan and there also are cheaper options to balance out your expenses.
Earlier booking gets you cheaper air tickets and booking in the off-season will get you cheaper accommodation.
Choose hostels where possible so that you can save more. They provide free breakfasts!
Make sure that you have some smart mobile apps to help you such as Google maps, translating apps, etc.
 As exciting as a Europe trip can be, it can be equally intimidating with all the necessary arrangements to make. Though it seems easier to book a travel package, backpacking trips have their charm and excitement. Research thoroughly and plan accordingly, you will have one of the best times in your life. 
You may like to read: Solo Backpacking Tips for Women