Europe is somewhere people like to have company to enjoy the places but solo travel to Europe has its charm. Europe is one of the most preferred locations for first-time solo travellers. The numerous options, the weather, availability of multiple transportation facilities, etc., are the attractive features that lure people. Before heading out, there are a few things that everyone needs to be aware of. Although a solo trip to Europe is quite safe, knowing things beforehand helps them prepare well and be well prepared for this much-awaited journey!
Travelling Europe alone is the new normal, regardless of what gender people are. The idea here is to enjoy themselves without getting too lonely. Europe provides just the right flavours to enjoy those solo travellers. Italy, Germany, Croatia, etc., are some of the best places to travel alone in Europe.
Almost any country in the European region is a popular tourist spot so it is really difficult to pick the safest and most wonderful destinations. Here are the top 5 destinations in Europe that one would love to travel to.
5 Best Solo Travel Destinations in Europe
#1 Spain
Spain is one of the most popular tourist destinations as a group, for couples, and solo travellers. The country has several places where people find interest to visit and stay for a few days to enjoy.
Among those places is the capital city Madrid, Barcelona, Seville, etc. There also are places such as Segovia, which is close to the capital, which has historic buildings and Cinderella's castle by Walt Disney.
When in Spain one must also enjoy the nightlife at Zaragoza, one of the largest cities in this country. One can visit here on the way to Barcelona.
Solo travellers can easily move around the country by bus or train but buses are much preferred for local travel. You can find easy rides on the routes of Segovia to Madrid or Zaragoza to Barcelona, etc. Bus tickets are easily available online so you can book advance tickets or purchase them at the last moment. 
#2 Germany
Berlin is the most popular city in Germany that solo travellers prefer as it has better public transport and people feel safer when compared to other cities. This is one of the best options for solo female travel to Europe.
Munich is another city that is loved by solo tourists. Cycling around the city is one of the must-do activities here. From Berlin or Munich people tend to go to other countries such as France or the Czech Republic as there are buses available quite easily. One can find a Berlin to Prague bus or a Munich to Paris bus and travel comfortably to their next destination from here. 
#3 United Kingdom
Though this is no longer a part of the EU, it is still a popular tourist destination. Several cities are popular among solo travellers. London, Bath, Manchester, etc are some of the top cities that they prefer.
The transportation system of this country is so vast that people can choose any of the modes to travel from one city to the other. The London to Oxford route is popular as people would like to visit the famous University. To visit the Roman Baths in Bath one can reach Bristol by air and then take the Bristol to Bath bus route to reach the destination. 
#4 Croatia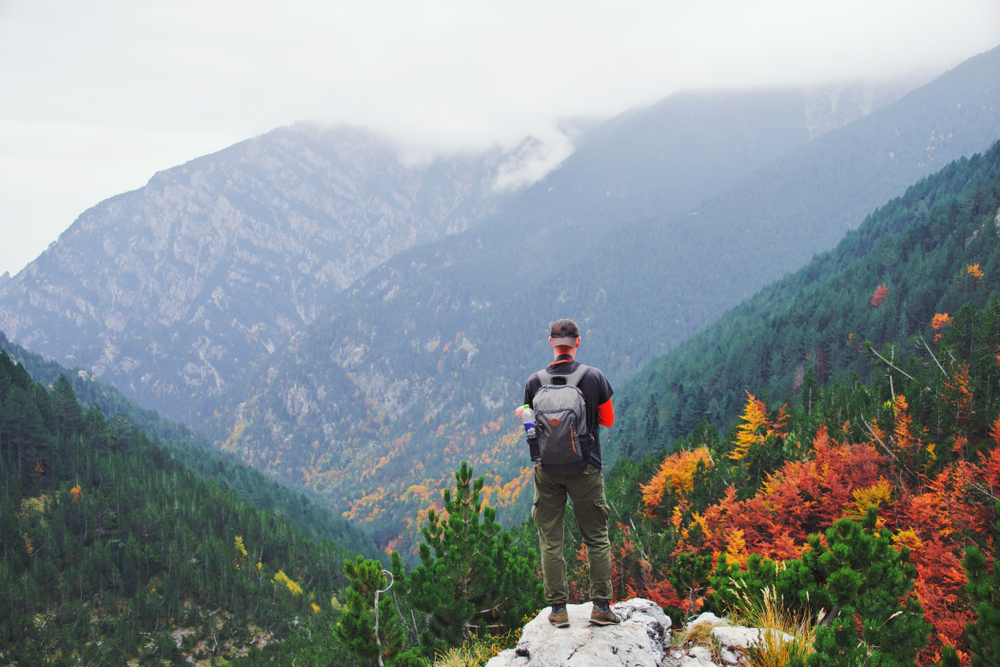 Croatia welcomes people with good infrastructure and a public transport system. Though it is one of those less preferred tourist spots in Europe, it is on top of the list for a solo trip to Europe. For the first-timers, Zadar is the preferred city to start their journey. Zagreb and Split are the other two popular cities in this country. Travelling by bus is the most economical option here as solo travellers do not have someone to split their taxi fare with. Buses from Split to Zagreb or those from Zadar to Zagreb or vice versa are available daily. One can book the tickets in advance and make necessary arrangements for their journey.
#5 Bulgaria
Having scored high in the Global Peace Index 2020, Bulgaria is officially a safe country for solo travellers. Though there are a few places where women are better off during the evening or night, on the whole, it is considered a safe place for all. Start with Sofia which is full of interesting monuments and other places to visit. Burgas will be the landing place in this country and buses are available to other cities in the country or to another country are also available from here. For example, Burgas To Istanbul is a popular route and so is Sofia To Athens. So there are plenty of options here as well.
How to travel in Europe?
Eurail is the most preferred way of enjoying a solo trip in Europe. But buses are also available in plenty so finding a seat in any of the required routes, national or international, would not be a problem. Flight can be highly expensive and is not a preferred mode of transportation by solo travellers. Both trains and flights will need an early booking to get cheaper tickets. But bus tickets are much cheaper and would not be as costly as the others.
Where to stay as a solo traveller in Europe?
When planning solo female travel to Europe, the most necessary aspect is to find the best accommodation in each country. Several countries in Europe have the hostel facility which is the cheapest form of accommodation. When planning, choose only those countries so that there is no confusion at the last minute. Some countries would also have homestays, cheaper hotels etc. So this is one area that requires extensive research.
Choosing a safe country that can offer all the necessary services is crucial for solo travelling. Having enough cash in hand is another thing that one must remember. Every country will have English speaking folks, so there is no need to shy away if the language is a new one. Librarians are the likely ones who can speak English.
Keeping the passport and other valuables safe is another point to remember. Not everyone in every country would be a saint. Most importantly, solo travellers must always keep their loved ones notified of their current location and their travel plans.