Last week, the Singapore government announced that it will be opening its borders to nine more countries. Germany and Brunei were already on the list and visitors from these two countries were allowed to enter Singapore from September 8. However, they were on trial under the Singapore Vaccinated Travel Lane (VTL). Due to this Singapore border opening, visitors travelling can only do so under the Singapore VTL. 
The Singapore border reopens on October 19 for six more European countries. These include the Netherlands, Denmark, Italy, Spain, France, and the United Kingdom. Visitors from these countries will enter the Singapore VTL scheme along with travellers from Germany and Brunei.
According to the latest Singapore COVID restrictions update, visitors from South Korea can also enter the country. However, they will be allowed to travel to Singapore only from November 15 and will not have to quarantine upon arrival.
The Singapore quarantine rules suggest that travellers from other VTL countries should stay for at least 14 days in any of those countries before travelling to Singapore. Singapore's Prime Minister Lee Hsien Loong claimed that keeping the borders closed is proving to be costly. Companies need to conduct business, and work in Singapore often involves travel.
Many students travel to Singapore for higher education. When the authorities lift the lockdowns, all overseas students will be able to resume their studies. The tourism industry in Singapore will also thrive. However, India, China, and Indonesia do not come under the Singapore VTL. In 2019, travellers from these three countries accounted for about 43% of the total visitors in Singapore. So, for the global and regional businesses to function, Singapore needs to open borders to visitors from a few more countries.
As the Singapore border reopens, visitors from countries using the Vaccinated Travel Lane can enter the country. However, there are some rules that all travellers to and from Singapore must follow. Listed below are rules and regulations for travelling.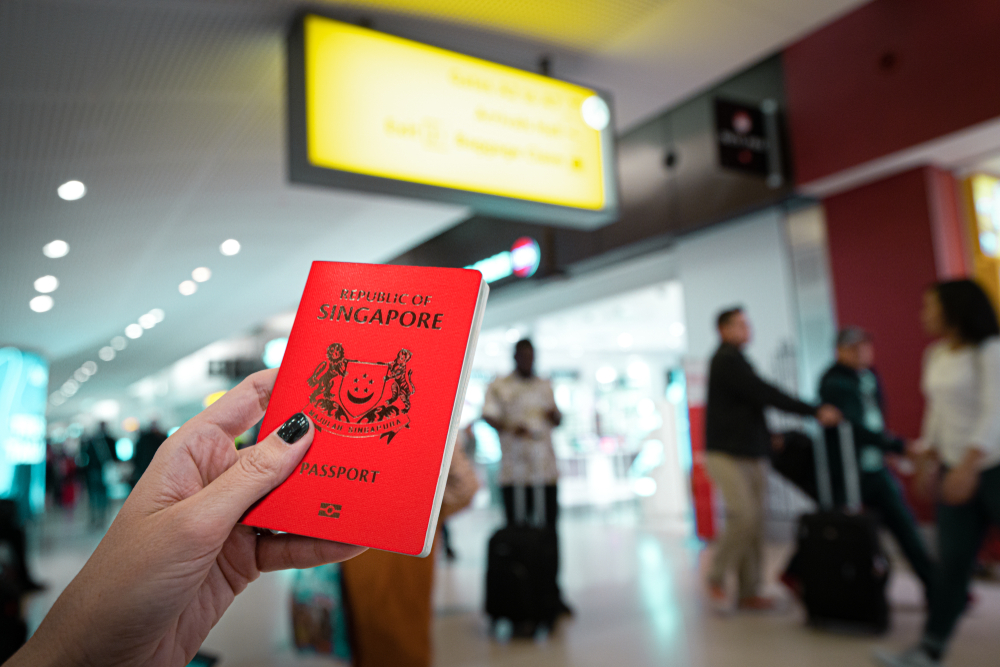 Visitors can travel via Singapore Airlines, Lufthansa flights, or other designated airlines. These are the only airlines that one can use to travel to or from the country.
Every traveller should be vaccinated and carry proof of both doses. The vaccines should be on the World Health Organisation Emergency Use List.
Travel is allowed for residents of Singapore and the EU who have recovered from the Covid-19 infection. But they need to take at least one dose of vaccine, if not both.
Non-residents travelling to Singapore should carry a Vaccinated Travel Pass (VTP). Travellers will have to apply for it 7 to 30 days before arriving in Singapore. The VTP is mandatory for all travellers.
Those who are on a short trip need to buy travel insurance. The insurance will provide coverage of SGD 30,000 or $20,000. The travel insurance will cover any medical emergency related to the Covid-19 infection during a traveller's stay in Singapore.
Apart from these rules, travellers who arrive at the Changi Airport in Singapore will have to provide proof of a PCR test done at least 48 hours before reaching the country. Travellers will have to get tested before leaving Singapore. However, there are no Singapore quarantine rules in effect during this period for travellers from Germany and Brunei as they have been allowed to enter the country since September 8.
As the Singapore border opening is for 11 countries, one can expect that visitors from other countries will be allowed to enter soon. As widespread vaccinations continue, Singapore is likely to open its borders to other travellers, as well. Therefore, the following Singapore COVID restrictions update might allow Indians to visit the country.