If you have been dreaming for years of taking a boat ride in Venice, climbing the Eiffel Tower, wandering the streets of London or having any other type of adventure in Europe, then you've come to the right place. In this guide, you will find the best tips for backpacking in Europe. Read on to find out step-by-step what you need to do to have the best Europe backpacking trip.
Plan your Travel Itinerary
The first thing you need to do is to decide which cities you would like to visit. Transport and accommodation are totally dependent on this decision. There is no absolute guide about backpacking through Europe, the places you need to visit depend more on your personal interests. However, here you can read about some of the most famous cities that you can visit when backpacking in Western Europe.
Paris: Known as the city of love, it has emblematic places such as the Eiffel Tower, the Louvre Museum and the Notre Dame Cathedral. 
Madrid: A city full of history. Here you can visit the Prado Museum, the Puerta de Alcalá, the Royal Palace and the Puerta del Sol.
London: In the wonderful capital of England, you can visit Big Ben, see the changing of the guard at Buckingham Palace and the London Bridge.
Rome: Known as the eternal city for its historic streets and buildings, you can visit the Colosseum, the Pantheon and the Trevi Fountain.
These are just some of the many places you can visit. If you are interested in backpacking in Europe, do not hesitate to look for any other city of your interest and add it to your itinerary as well. Other interesting cities you can visit are:
Berlin
Dublin
Helsinki
Florence
Barcelona
Amsterdam
Prague
Venice
Athens
Budapest
Before continuing with your travel itinerary, it is important to check if you need any documents for the countries you are interested in. As you know, in Europe there is an area known as the Schengen Area where there is absolute freedom of movement. Depending on your country, you may need to apply for a Schengen visa for backpacking across Europe.
Find the Cheapest Tickets
Backpacking through Europe can be expensive if you don't know how to choose your flight or bus tickets. One of the most difficult things during the planning of your Europe backpacking trip is to choose the best means of transport. Here are some of the reasons why it's better to travel by bus in Europe.
Backpacking in Europe can be done entirely by bus since distances between cities are short and airfares and trains are usually a bit more expensive.
If you want to visit several cities, it is much more convenient to make several short trips rather than long ones to see more places.
Buses are more flexible, there are more timetables and more routes.
There are several cities that don't have airports or train stations, so the only way you can get there is by bus.
Train journeys are also often much more expensive and sometimes take the same amount of time to travel as a bus.
Find the Perfect Accommodation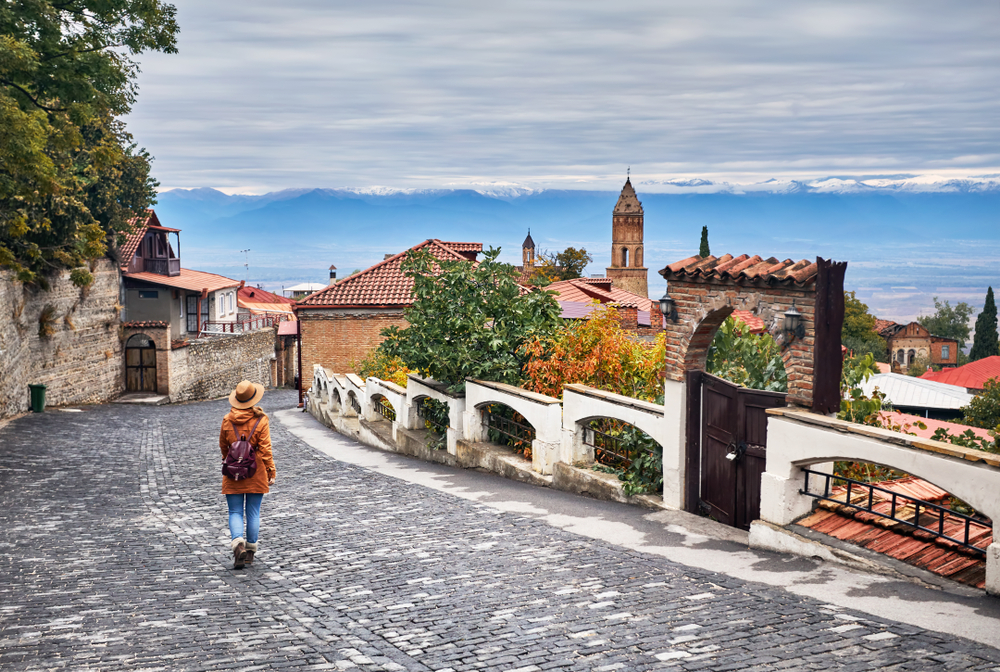 Another thing you need to have well planned before you start backpacking through Europe is the accommodation. It is important to know where you are going to stay and for how long, as this can increase your backpacking Europe costs. There are many ways to find accommodation in Europe, here are some of them.
Rent a house: There are some accommodations for rent that can be very cheap and well located.
Hostels: It is very common to find different hostels in a city, usually they are cheap and it is very easy to meet other travellers that are backpacking in Europe.
Hotels: these are usually the most expensive but if you are looking for privacy, added perks and commodities, it is the recommended place to come.
Camping: Some cities have camping sites, if you have the equipment this option can be interesting since it is cheap and it is more flexible.
Pack Your Travel Essentials
When you go on backpacking in Europe, knowing how to pack your luggage is essential as you will be carrying that backpack on your back for a long time. Here are some tips on how to pack the essential things for your Europe backpacking trip:
Eliminate unnecessary stuff. What you can use for a week then you can use it for more time.
Make your backpack as light and comfortable as possible.
Check the weather of the places you are visiting and only bring the clothes corresponding to that type of weather.
Organise the weight and carry delicate items in the upper parts where they will not be crushed.
Place your clothes neatly compressed in cloth bags or organisers. Roll up your clothes and stuff everything that fits into small bags.
Advantages of Booking with redBus
Here are some of the benefits of booking tickets with redBus when backpacking in Europe:
● Easy and fast: with a few clicks you can get your ticket ready to use and enjoy your trip using the redBus web page.
● Detailed information: You can check all the relevant information about the trip and the place you want to visit.
● Easy Cancellations or rescheduling: If by any chance you need to cancel or change your trip, with redBus you can reschedule or cancel by just following the instructions from the website.
Don't prolong your dream trip any longer. Backpacking in Europe can be done easily and cheaply if you know where to book your tickets. redBus has a lot of available routes so you can travel and enjoy the culture, food, music and architecture in Europe. Along the way, you will meet other people who will become your travel companions, friends and share memories that you will remember with excitement for the rest of your life. Backpacking in Europe may sound difficult but with this guide, you have everything you need to have a perfect trip.