When planning for a Europe solo trip, do not let it be a very daunting experience for you. Plan well and enjoy this experience to the fullest. A solo trip is a dream come true for many people. Europe is a beautiful continent with so many cities to explore and visit. Here, we bring you some of the best cities to visit when going for a solo trip to Europe.
1. Amsterdam, Netherland
Amsterdam is a beautiful city that must be on your list of cities to visit when going on a Europe solo trip. It is a thriving, vibrant, and alive city with a lot to offer and explore. Although it is one of the most expensive cities in Europe, it has some mesmerising scenic attractions that make it a top choice to explore.
2. Edinburgh, Scotland
Another city that you must visit when going on a Europe solo trip is Edinburgh in Scotland. The Scottish Highlands beckons a lot of tourists from all over the world. Every nook and corner of the city has a lot of history to share. Friendly locals make the visit very enjoyable and pleasurable. Check out some of the most stunning Harry Potter locations in the city. Traveling Europe alone is absolutely safe and the best way to unwind and relax.
3. Paris, France
If you are a history and culture enthusiast, Paris is the place to visit on your solo trip to Europe. There is no dearth of attractions to explore, visit, and enjoy when travelling to this city with its unique charm. Whether it is Montmartre, St Germain, or Le Marais, every place is going to leave you enthralled. It is one of the best places to travel alone in Europe.
4. Zagreb, Croatia
Zagreb in Croatia is an absolute jewel that you must explore when going on your Europe solo trip. It is an energetic and thriving city with a spectacular cultural heritage. Indulge in fine dining, museum hopping, shopping, spending time in bars and cafes, and experience unique Croatian culture at close quarters. Take Zadar to Zagreb bus and enjoy exploring scenic and manmade attractions liberally sprinkled all over the city.
5. Prague, Czech Republic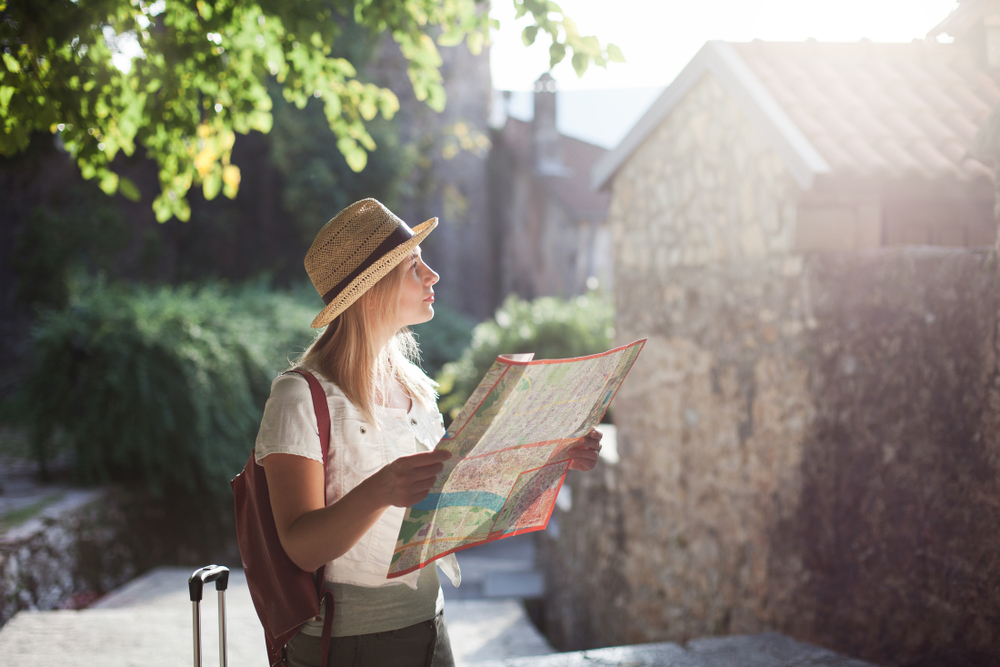 Prague in the Czech Republic is another beautiful city in Europe filled with hidden gems waiting to be explored. When visiting the city, check out Charles Bridge, Prague Castle, the Clementinum and the National Library, The Church of Our Lady before Tyn, and a lot more. redBus plies its services across many prominent cities. Look for Berlin to Prague bus options to reach the city conveniently and enjoy its amazing cultural vibes.
6. Vienna, Austria
Vienna is a beautiful city. It should find a prominent place in your list of cities to visit during the Europe solo trip. You can experience the timeless traditions of the locals, which is as beautiful as Paris. Find the incredible work of the impressionist artists and spend some time museum hopping. It's an aesthetically, historically, and culturally rich city.
7. Madrid, Spain
Your solo travel in Europe is incomplete without visiting Madrid in Spain. Take a Segovia to Madrid bus and get ready for a memorable trip. Food lovers especially would love to enjoy delectable food served in its restaurants and cafes. Museums, the Royal Palace, Royal Theater, and more are worth visiting in the city. If you are lucky, you can catch a football game in progress. 
8. Reykjavik, Iceland
Reykjavik is another beautiful city that you must visit when going for a solo trip to Europe. Stay in the city for some time and indulge in a variety of adventure-based activities. It is a very safe city that is easy to navigate. The locals are amiable, making this the perfect choice for a Europe solo trip.
9. London, United Kingdom
When planning for solo travel in Europe, make sure to include London in your list of cities to visit. There are so many museums showcasing the best artefacts that tell a lot of stories about the city. Hop on the famous double-decker bus and check out the stunning attractions of the city.
10. Zurich, Switzerland
Last on our list, but one of the most beautiful European cities you must visit on your Europe solo trip is Zurich in Switzerland. Scenic attractions and fresh air make this place truly beautiful. To say that the city is magical is an understatement!
You may like to read: The Ultimate Porto Travel Guide