If you love breathtaking views, mouth-watering seafood, and sipping the smoothest of wines, then there are plenty of places to visit in Porto that can satisfy the traveler in you. This colourful destination is the second-largest city in Portugal. If you're a curious traveller who wants to explore different lifestyles and cultures, Porto is one of the perfect European destinations. Anybody who fancies history and loves the sea needs to add Porto to their list of 'must-visit places.' And this is the ultimate Porto travel guide to having a great time in Porto!
Historical facts about Porto:
Porto was initially known as Portus Cale during Roman times. Over the centuries, it was conquered by several rulers such as the Goths and the Moors.
In the 13th century, huge wine production activities highlighted Porto in the economic map of Portugal.
Porto became a major trading port and was regarded as the greatest ship-building base in Portugal in the 15th century.
Being one of the oldest European centres, UNESCO proclaimed Porto as a World Heritage Site and is now renowned as a major tourist attraction for its rich history and fine architecture.
Porto Travel Guide: Best time to visit
The ideal time to visit Porto would be during the summers, i.e., starting from June to August. The warm weather and longer days would be just right for your trip. However, the tourist crowd is high during the summers. If you want to avoid the crowd, then you can plan on going between September and October.
Porto Travel Guide: Best Places to visit in Porto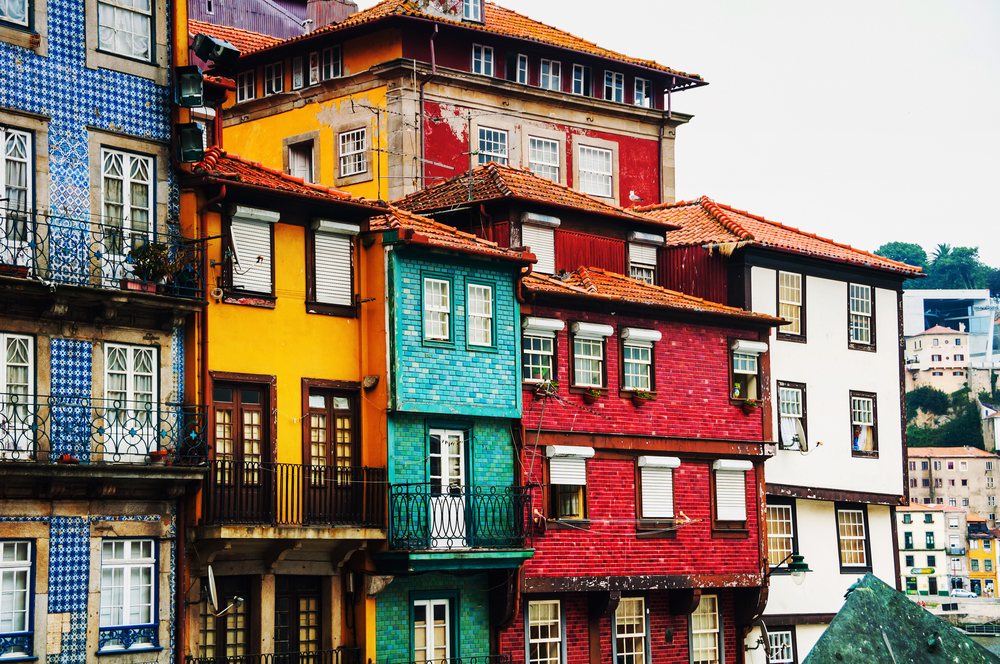 Porto is best known for its baroque architecture. Clérigos Tower is located beside the baroque Clérigos Church, and the tower provides you with a fantastic view of the city. On the other hand, the Clérigos Church is considered an important landmark and is exceptionally famous for its architecture.
The Crystal Palace Gardens is another beautiful attraction that offers a beautiful view of the Douro River.
Miradouro Da Vitoria offers the best viewpoints in Porto.
Ribeira Square is the perfect place to visit if you wish to walk along the side of the Douro River, heading towards the Luis I bridge.
Porto City Guide: Transportation
If you want to enjoy the scenic views and travel to different places to visit in Porto, you can always walk and explore the city. Porto is the most walkable city in Europe. But if you don't want to get too exhausted, the trams and buses are always available. The bus service runs every day from 6 AM to 1 AM. There are taxis available, and they aren't that expensive either. Hence, you can see that transportation is never an issue in Porto. Travelling to and from Lisbon is the most convenient, due to the many Lisbon to Porto bus and Porto to Lisbon bus services.
Porto Travel Guide: Food
Want to try some of the best eclairs in Porto? Leitaria da Quinta do Paço is your place. You can also find the traditional Portuguese custard pie, Pasteis de Nata.
Francesinha is a must-try dish. It is a sandwich made with ham and steak and served with baked cheese on top.
Porto is filled with seafood restaurants, and it is a shame if you leave without trying them. Some of the best restaurants are Adega Mercearia Bebe Se Mal, Ostras & Coisas. And if you want to enjoy your meal with a view, Tasquinha Do Ouro is your place.
Things to remember when embarking on a Porto city tour:
Portuguese is the official language of Portugal. It is always better to learn some basic phrases because many of the locals in Porto do not speak English.
The currency of Porto is Euro. Tourists don't have to worry about exchanging money at the airport since the ATMs services in Porto are very convenient.
Porto has so many beautiful sites to visit, and you can explore most of them on foot. Remember not to miss the delicious regional food, and Porto is the perfect getaway for you to enjoy!