Croatia is a beautiful destination known for its scenic attractions. The place witnesses millions of tourists every year. The summer months are the best time to visit Croatia. Right from the beginning of June to September, this destination witnesses maximum footfall. At this time, temperatures are warm, and the sunlight is in abundance while the temperature hovers between 66°F to 86°F. This is the best time to go to Croatia to swim in azure blue waters and boat in and around the islands. 
Croatia experiences multiple seasons, and every season has something unique to offer to the tourists depending on their interest. For travelling, you can choose convenient options like redBus, a popular tour operator providing services across different parts of the country.
Travel in Spring
The spring season in Croatia begins in March and continues until May. At this time of the year, the environment is crisp and fresh, and the fragrance of floral buds permeates the air.
Benefits of visiting in Spring:
This is the best time to visit mountains, seas, or rivers and enjoy the spectacular panoramic views, making it the perfect way to relax in Croatia. Make every day memorable, fun, and vibrant by visiting a flower show, picking wild asparagus, and participating in oyster and wine festivals. It is undoubtedly the best time to travel to Croatia. Adventure enthusiasts can also participate in a variety of adventure sports.
Places to visit in Spring:

Porec wine fair
Plitvice lakes
Mali Ston (for eating fresh oysters)
Zagreb
Spring Break Europe Festival at Zrče Beach
Travel in Summer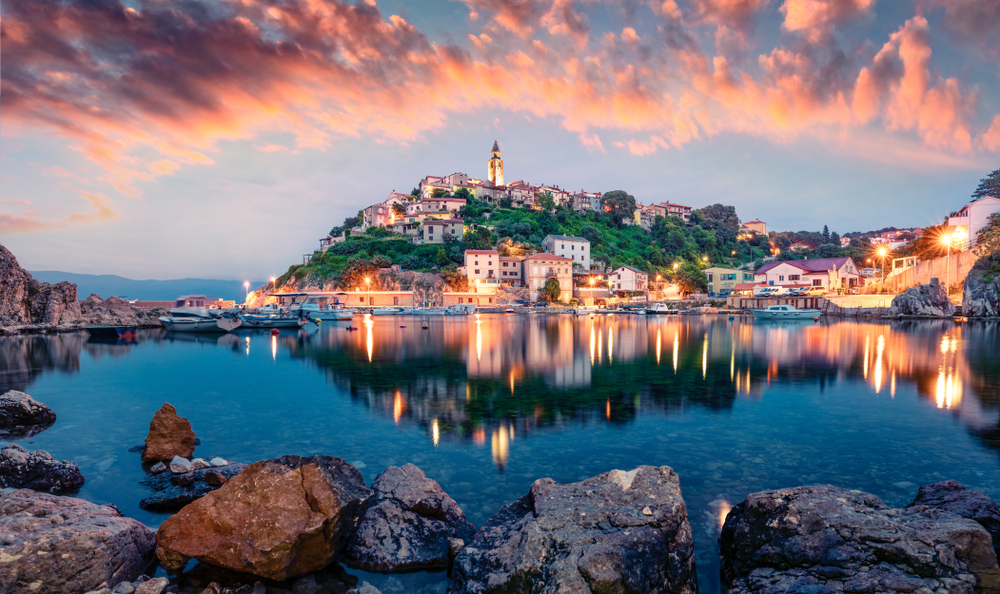 Summer is the best time to visit Croatia. The weather is perfect at this time of year. Sunny and bright days in Croatia are perfect for enjoying Dubrovnik.
Benefits of visiting in Summer:
During this time, a lot of food and music festivals are organised that are worth visiting. Sizzling cuisines, surfing, and enjoying the sun and sand are on the top of the bucket list of tourists. The best time of year to visit Croatia is from June to August.
Places to visit in Summer:

Plastovo Island
Vis Island
Cres Island
The Peljesac Peninsula
Orebic
Travel in Autumn
This season begins in September and continues until November. It is also the best time to go to Croatia to see the delightful autumn foliage.
Benefits of visiting in Autumn:
Delightful water temperatures and a velvet summer make this time perfect. Staying amidst fall-studded trees is an incredible experience to remember forever. A lot of tourists visit the most beloved national park in Croatia. Although it is shoulder season, it is the best time to visit Croatia for budget travellers. At this time of the year, accommodation and other services are available at affordable prices.
Places to visit in Autumn:

Take a Split to Zagreb bus and enjoy the town blanketed with fairy-tale foliage.
Plan a mesmerizing getaway in the beautiful Risnjak Forest.
It is also a good time to visit Plitvice Lakes.
Wooden bridges, lush forests, and shimmering waterfalls make it a delightful experience.
Travel in Winter
Winters in Croatia begin in December and continue till February. Since it is located close to the Adriatic Coast, visiting Croatia is a frosty affair.
Benefits of visiting in Winter:
The atmosphere ranges from cool to freezing. It is a very festive season to visit Croatia. If you are in Zadar, take Zadar to Zagreb bus and you can reach well in time to enjoy its amazing weather. Tourists, as well as locals, enjoy this delightful weather. It is the time when the Dubrovnik Winter Festival is organized. It attracts a lot of visitors who enjoy juicy mandarins and harvesting plump amidst holiday cheer all around. It is the best time to go to Croatia during this time because the Plitvice Lakes National Park turns into a shimmering crystal. It is also the best time to visit thermal spas and natural hot springs. 
Places to visit in Winter:

Dubrovnik Winter Festival
Plitvice Lakes National Park
Local thermal spas and natural hot springs
So, what are you waiting for? Book your redBus tickets today and plan a memorable trip to Croatia, a riveting nation with friends and family.
You may like to read: A book Lover's Guide to England