Would you like to learn about some of the wonderful literary places to visit in England that can treat the reader in you with marvelous literary pieces of all time? Many of the most revered and celebrated writers have been brought to us from the great country of England. Popular literary figures among avid readers including William Shakespeare, Charles Dickens, Sir Arthur Conan Doyle, and more have British origins and have written tales based on iconic British locations. This is not only a reason to marvel at the creativity of the country but is also a good reason to embark on a literary travel to these wonderful bookworm destinations to realise your lexical fantasies!
So, if you would like to plan your next staycation surrounded by nature, fantasy, and books galore, here is a list of some of the most iconic literary places to visit in England and the easiest ways to get here:
Bloomsbury Square Garden
The very first destination that we would urge every bookworm to visit is the garden square in Camden called Bloomsbury square. This London staple (which was previously called Southampton square) is famous for being the meeting place for various great writers and artists collectively called the Bloomsbury Group.
The most common method of getting to this square is through an Oxford to London bus. It typically boards from Oxford Gloucester Green Bus station which will drop you off at London Marble Arch Stop for just under 13 pounds on average. From here, Bloomsbury Square Garden is just an 8-minute subway ride using the Central line or a 12-minute bus ride using Line 390.
The British Library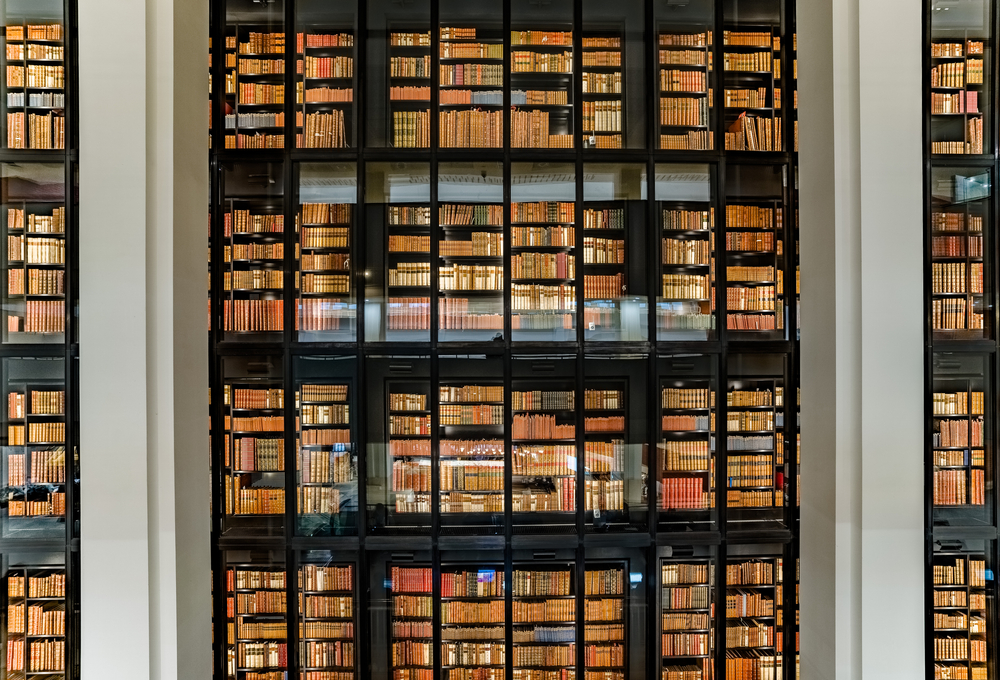 The British Library is the national library of the UK and is one of the grandest libraries in the world and one of the most popular literary places to visit in England. This obvious bookworm fantasy is found on London's Euston Road and is estimated to house nearly 200 million copies of books from a range of different countries. It is also a very popular research location for all types of manuscripts, journals, newspapers, and so on.
Similar to the Bloomsbury Square Garden, the British Library is easily accessible using an Oxford to London bus that boards from Oxford Gloucester Green Bus station and drops you off at London Marble Arch Stop for just under 13 pounds on average. Once there, you can choose from a 10-minute subway ride via the Metropolitan line or a 19-minute bus ride via Line 30 to get to your destination.
The Charles Dickens Museum
Apart from just locations with many books, there are also historical monuments of cultural significance that pay homage to some of the greatest writers to have existed. One such monument is the Charles Dickens Museum in London's Holborn. It was at this very house that Dickens wrote his (arguably) most famous piece of literature – Oliver Twist.
This museum can be accessed using an Oxford to London bus that leads from Oxford Gloucester Green Bus station and ends at London Marble Arch Stop. It will also cost around 13 pounds on average. A mere 24-minute bus ride through Line 91 or a 4-minute cab ride from the drop location will get you to the museum with ease.
Elephant House
This unsuspecting building in Edinburgh is the birthplace of the Harry Potter series. J. K. Rowling, the author of the Harry Potter novels, is said to have spent many hours in this very location finishing the first instalment of what would become one of the most iconic book series in modern literature.
Getting to this location is a bit of a longer drive than the other destinations that we have discussed so far. Booking a bus from either Oxford or London to Edinburgh will take about 6 to 12 hours and will cost over 43 pounds on average. If you drop off at Merchant Street or Victoria Street, it is a simple 2-minute walk to the Elephant House.
These are just a few options of the numerous beautiful locations for literary travel throughout England that can be accessed by availing your nearest redBus service. The world famous Oxford University is one of these literary places to visit in England that one can reach by booking a London to Oxford bus. For as little as 13 pounds, you can travel to any of these locations within London, Oxford and Edinburgh with ease. For more information on these different travel locations and to find out about the latest offers that are available when travelling to these destinations, check out the redBus website and book your tickets today!
You may like to read about: The Museum of Broken Relationships