Do you have any favourite Killing Eve location? As the British intelligence investigator chases psychopathic assassin around the UK, they cover many different locations that have now become fan-favourites. Netflix series Killing Eve showcases a wide array of beautiful places in the heart of England that are easily accessible by road and definitely highly regarded sightseeing locations.
So, if you are as much of a fan of this gripping Luke Jennings novel adaptation as we are, you will be pleased to know that redBus offers a range of travel services that will take you to some of the most iconic Killing Eve filming locations for your experiencing pleasure:
Cheshunt, Hertfordshire
This Killing Eve location lies completely within the London Metropolitan area. It is widely known as a beautiful town within the Borough of Broxbourne and is just a few kilometres south of Cambridge.
To get here easily, you can take a London to Oxford bus that boards from London Victoria Coach Stop 10 and drops you off at Oxford Gloucester Green Bus Station for an average ticket price of just under 13 pounds. The travel typically takes around an hour and a half to two hours which varies according to the traffic on the route. Once at Gloucester street, Cheshunt is a straight 1-hour drive by road to reach the shooting location.
Apart from just the shooting location, Cheshunt also offers a range of different sightseeing options that are of cultural significance. Some of the highlights that you'd like to check out while at Cheshunt include :
Jump City
Cedars Park and Cheshunt Park
Herts Young Mariners Base.
The Coach and Horses
Cheshunt Comedy Club
Trafalgar Square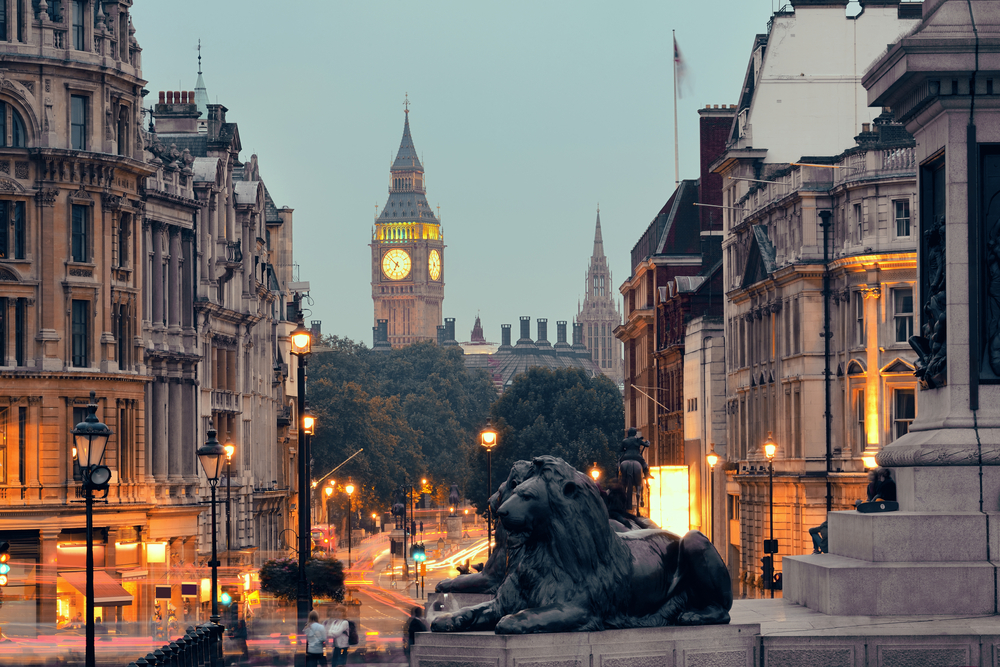 This Killing Eve location is placed within the heart of Central London in Westminster. It is a public square that is known for the Battle of Trafalgar that the Brits fought against the French.
The most common method of getting to this square using an Oxford to London bus is to board from Oxford Gloucester Green Bus station which will drop you off at London Marble Arch Stop for just under 13 pounds on average. From here, Trafalgar Square is just an 8-minute subway ride using the Bakerloo line or a 20-minute bus ride using Line 159.
While at the square, you may also want to check out other attractions such as:
Nelson's Column
Covent Garden Market
Piccadilly Circus
The London Transport Museum
The London Coliseum
Victoria Street
The Albert pub in Victoria Street is home to the classic London pub scene within the show. Victoria Street is yet another significant area in Central London within the city of Westminster. it is commonly regarded as the transportation hub of London. Major adjoining stations including Buckingham Palace Road, Grosvenor Gardens, Vauxhall Bridge Road, and more are connected to the street.
Getting to this street will also require the use of an Oxford to London bus (similar to Trafalgar Square). It is easiest to board from Oxford Gloucester Green Bus station which will drop you off at London Marble Arch Stop for just under 13 pounds on average.
While biding your time at Victoria Street, here are some locations that might pique your interest:
The Little Ben Clock Tower
London Victoria Station
The Qube Project
Billy Elliot The Musical
Victoria Palace Theatre
These are just a few options of the numerous beautiful Killing Eve filming locations throughout the UK that can be accessed by availing of your nearest redBus service. For as little as 13 pounds, you can travel to any of these locations within London and Oxford with ease. For more information on these different travel locations and to find out about the latest offers that are available when travelling to these destinations, check out the redBus website and book your tickets today!
You may like: Madrid for Budget Travellers