European charm, Mediterranean weather, warm people, long summer nights, delicious food, beautiful beaches, and remarkable landmarks is what a Portugal road trip indicates… To put it into the words of the locals, não acha graça?
Yes, you are right. If these little pieces of the puzzle are making you picture Lisbon, Porto, or Madeira, keep reading: you just hit the nail on the head, do not let this amazing experience of a Portugal road trip slip through your fingers! The sand in your toes, the tasty flavour of bifanas and all the beautiful places that make Portugal your ideal next destination are much closer than they seem.
Those pretty pictures of your cousin's last summer at Azores, and that interesting article about the Torre de Belém you keep coming back to every once in a while. All these memories of vacation plans that burst during that random conversation with your friends where you swore you would spend your next weeks off getting to know every inch of Portugal… basically all those things that keep coming from the back of your mind to the tip of your tongue as you read these lines, those are the reasons why you should pick up the phone, dial their number and let them know that it is on, that it is time to set a date for your upcoming vacations because the destination has been decided: you are going to Portugal. But wait! You will definitely want to gather some useful tips and ideas in order to make the best of your proposal. Read on and become the master of Portugal road trips in no time.
Planning your road trip in Portugal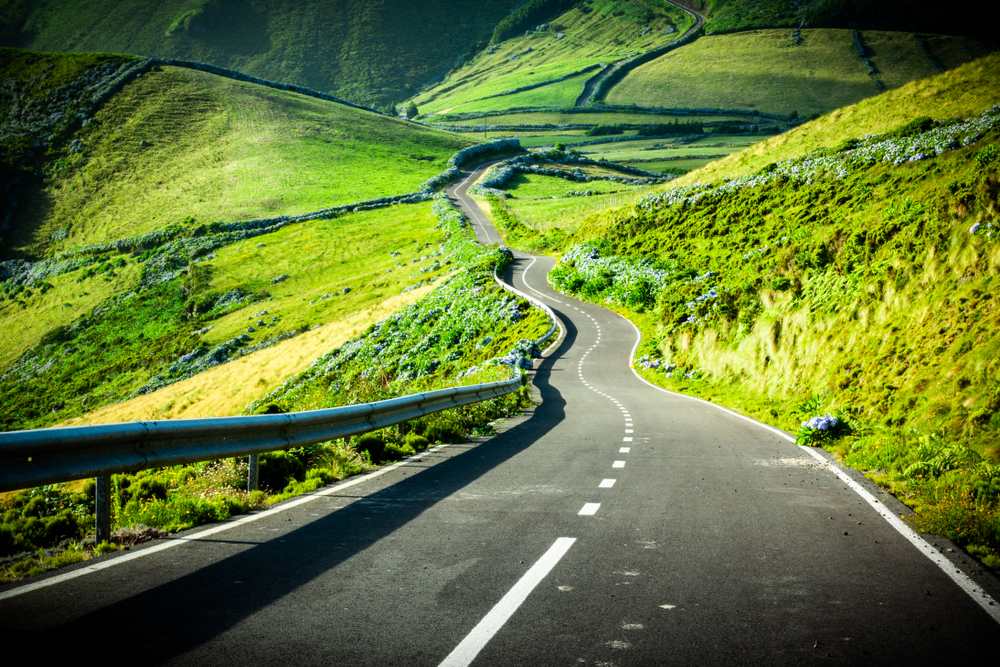 Planning a trip is an exciting yet challenging task to do, lucky for you, there is plenty of information available to help you ease the load and enjoy the ride. There are several factors that you should define before jumping into your snickers, flip-flops or heels, because… you know, there is a place for everything and everyone in Portugal!
First things first, now that the main destination is set -which is what you will tell your friends as soon as you are done reading this-, you need to know when you want your trip to begin, how long it is supposed to last, which are the cities you want to visit, what are the main activities that you want to do once in these places, and what is the budget you have for said activities. redBus' platform will help you along the process of comparing bus tickets fees and booking with anticipation. Remember, the sooner you book your tickets, the higher are the odds of finding the best prices in the market.
You should keep in mind that a Portugal road trip can be the door to a whole spectrum of different experiences, given the variety of options that the country has to offer, nevertheless, you do not need to do each and every one of them -at once, at least- for your trip to be successful. Budgets are real constraints for your expenses, and not everything is open every day of the year, so plan ahead and make the most of the experience with the conditions you have been given. Take a look at the next section so you can decide which cities to visit and plan the rest of your journey accordingly.
Road trip routes in Portugal
There are many different routes that you could take in Portugal. You can find some of the best in the following lines:
For a total of Rs. 464 to Rs. 836 (5€ to 9€), depending on the departure time, you can purchase your bus ticket with redBus to go from the beautiful city in La Ribeira to the cosmopolitan capital of Portugal. A driving distance of 317 km and approximately 3 hours and 15 minutes are the only things standing between the great experiences offered by Porto and the amazing memories to be created in Lisbon. Visit the Torre de Belém, the Mosteiro dos Jerónimos, or even go kayaking on the coast… Lisbon is so close and has so many great places and activities for you to experience.
You already know the distance you will cross and the time it will take you, so choose one of the four daily buses for Rs. 464 to Rs. 929 (4.99€ to 9.99€) that go from Lisbon to Porto and prepare your camera and your journal, because the Palácio da Bolsa (former stock exchange building of the city), the Torre de Clérigos, the Dom Luis I Bridge, the beautiful church dating from 1730, the Iglesia San Ildefonso, and the iconic views from Vila Nova de Gaia will surely make you wish you could stay in this city one or two more weeks.
If you want to go a little further and cross the borders with Spain, then Seville might just be a great option to expand your experience. Embrace the Mediterranean culture that both Portugal and Spain share, and for a fare of Rs. 4,245 (45.38€) take this 6-hour trip that will allow you to visit the Catedral de Sevilla, the largest Gothic cathedral in Christendom dating from the XVI century and listed as a UNESCO World Heritage, the picturesque neighbourhood Barrio Santa Cruz, the Archaeological Museum of Sevilla and more.
One trip of 3 hours and 5 minutes is all that it will take you to go from Porto to Vigo by bus. Once in this city, the options are numerous: the term Playa, which is Spanish for "beach" will probably be your favourite word in this language since Playa Samil, Playa del Vao, and Playa de A Fontaíña will surely be at the top of every list of recommended places to visit in this city.
Porto to Vila Nova de Cerveira bus
There are 3 daily buses that will take you from Porto to Vila Nova de Cerveira in about 1 hour and 10 minutes for just Rs. 651 (7€). This city will make you fall in love with its wonderful landmarks and the beauty of the Lazer de Castelinho Park and the Museu Bienal de Cerveira.
These are some of the most popular routes for Portugal road trips. Fatima and Sintra are just a few examples of other cities in Portugal that will take your breath away, and are just one bus away from Porto.
If you still want to discover other cities connected to these that have been mentioned above, do not hesitate to visit redBus' portal, and review all the possible connections starting from Lisbon or Porto which, given the variety and attractive list of places that these cities have to offer, have most likely already earned their place at your list of towns to visit during your journey.
You may also enjoy this Travel Quiz